ADDICTION RECOVERY ON YOUR TERMS
FREE FROM ADDICTION.
IT IS TIME TO MEET THE NEW YOU!
4K People Enrolled
Free 12 Day (Addiction) Recovery Guide
Break Free From Past Trauma
THIS COURSE PROVIDES A SIMPLE INTROSPECTIVE JOURNEY INTO WHAT IS REALLY GOING ON WITH ADDICTION DISORDERS.
EACH MODULE WILL PROVIDE YOU WITH DEEP INSIGHTS INTO THE HEALING, PERSONAL GROWTH JOURNEY TO FINDING TRUE RECOVERY FROM ADDICTION.
Create your emotional wellness platform.
A lot changes when you use the right words.
From where you are now, to where you want to be.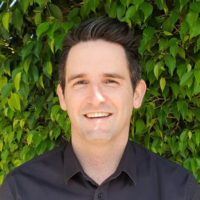 Reto Reolon
This is an evidence-based program will give you real insights into addiction based behaviour patterns and provide you with practical tools that will help you understand and move away from self-defeating cycles.
This courseware is a foundational aspect of the Recovery Direct Centres educational program.
The course prepared and presented by Reto Reolon Counsellor and Lecturer at Recovery Direct Centre in South Africa.
Reto's BIO : Cum Laude in Bachelor Applied Social Science (Counselling Psychology), Certified "Transformative Approach to Couples Therapy" (E. Perel 2019) and "Addiction Psychoanalytic Theory" (L. Dodes 2018)